Community Exhibitors
The symbol :-) always precedes a link.

Newark Showground
Saturday 16 & Sunday 17 September
Cedric Ford Pavilion - NG24 2NY
This site has many community links, you can 'Hover and Click' to discover more information of the Community Member you find of interest. Pages on this site are not picture heavy.

Our preference is for:-
:-) Exhibitor Profiles which connect to The LizianEvents News.
:-) Exhibitor Videos are high quality and fast loading.
All links are colour coded and easy to see.

So, Hover and Click: -
:-) Exhibitor Profiles - Connect to News articles of the Community Member
:-) Exhibitor Videos - Provide a greater insight into the Community Member
:-) Email Here or Email - These links take you to a direct mail link
Therapists
Clipstone Usui Reiki & Energy Healing System
Mick Haywood and Alan Sheppard 'Clipstone Reiki' will be offering their healing for clients to try at the show. Mick and Alan run weekly classes in Clipstone, near Mansfield - attended by novices and all levels of reiki students, learning in a relaxed environment at their own pace.
:-) Exhibitor Profile
Email Mick - Email Alan
Gill Moore
Experience spiritual healing - taster or full session - non invasive, seated therapy.
:-) Exhibitor Profile
Jill Fraser Ear Candles ~ Eliza Hodges
Eliza will be giving Ear Candle Treatments at the show. She will be happy to talk about her work, therapy, and training.
:-) Exhibitor Profile
www.jillfraser.com

John M Harris ~ Soul Wisdom Psychic Consultant
Soul Realignment Reading.
:-) Exhibitor Profile
:-) Exhibitor Video
https://jmhsoulwisdom.com

Journey into Wholeness ~ David Albans
Journey Into Wholeness seeks to bring healing and wholeness through the power of the Spirit, by providing a listening ear and sensitive prayer.
Email Here
Pure Holistics ~ Michelle Durrant
Grimsby based Holistic practice offering - Indian Champissage head massage, reflexology, reiki, hopi ear candling.
www.pureholistics.net (under construction)
Email Here
Steven Blake mba – creator of OldPain2Go
Come along and meet Steven and Trudy to discuss anything that is bothering you that you would like to get rid of out of your life. They provide a service to help people remove themselves from suffering. Suffering is holding on to pain that is no longer appropriate or necessary and it doesn't matter whether that is physical, emotional or both. Steven gives dynamic, amusing and educational talks around this topic which are not to be missed.
:-) Exhibitor Profile
:-) Exhibitor Video
Web: Website
Enquiries: Link Here
FaceBook: Go To Page
Phone: 01526 832 563
Text: 07971 607 477
Sutton Healing Centre ~ Elaine Chadbourne
Relaxing Reflexology and Reiki treatments and taster sessions.
:-) Exhibitor Profile
Seated Therapies by Tampara ~ Paul & Tamra
Indian Head Massage, a traditional therapy which has been practiced in India for over 1000 years, non invasive seated accupressure massage to relax aches and pains and induce relaxation and feeling of well being.
:-) Exhibitor Profile
The Balance Procedure ~ Jacqueline Seddon
www.balanced4ever.co.uk
Natural Healing Therapy ~ Usha Henderson
Reflexology for hands, feet & ears, indian head massage, back neck & shoulders, teaching self help pranayama yoga (breathing exercises)
Email

Information
Animal Communication ~ Emma Gowshall
Animal Communication and Animal Energy Healing - Emma runs workshops to teach communication with your pets, and how to use dowsing with your pets and animals. A selection of pet and animal related products and gifts are available at the Healing Pets stand.
:-) Exhibitor Profile
www.emmagowshall.co.uk

Woodland Trust
The Woodland Trust is the UK's leading woodland conservation charity that restores and protects ancient woodland as well as creating new woodland for future generations to enjoy.
www.woodlandtrust.org.uk

Retail
Aurora Crystals and Art ~ Debbie and Peter Thorpe
Crystals, natural and polished. Original artwork and spirit guide portraits.
:-) Exhibitor Profile
Email Here
The Archangel Studio ~ Angie Waudby
Archangel & esoteric sprays, angel incense, soy wax melts, flower essences.
www.thearchangelstudio.com
Brigitte Rix
Author ~ Brigitte will be promoting and signing her four published titles.
:-) Exhibitor Profile
:-) Exhibitor Video
www.italkwithspirits.com
Campbell Wallace
Author ~ Campbell's book 'Second Chance' guides the reader to his incredible life-saving transformation.
:-) Exhibitor Profile
:-) Exhibitor Video
www.campbellwallace.org
Celestial Treasure ~ Heather Pedley
Unique, individual, handcrafted products and art - made from recycled costume jewellery.
:-) Exhibitor Profile
Heather's Website
Crystal Carols - Carol Wallace
Crystals, gemstones, rough and worked stones. Crystal jewellery, handmade bracelets, pendants and earrings. Carol teaches 'Melody' accredited crystal healing workshops and courses.
:-) Exhibitor Profile
www.crystalcarol-shop.com
Dreamlits ~ Teresa Sequira
Dreamlit is a crystal bracelet that you wear while you sleep to help sleep. Crystal pyramids and cubes to help with raising a person's vibration. Colloidal gold/silver in 500ml bottles, the gold is a natural anti-inflammatory and silver has natural antibiotic properties.
:-) Exhibitor Profile
www.dreamlits.co.uk
Ethically Gifted ~ Kirstie Wood
Fairly traded, eco friendly, recycled and up cycled gifts, handicrafts & accessories: sun catchers, wall art, wind chimes, Guatemalan worry people, raffia baskets and hats, hippy bags and purses, rag rugs, prayer flags, mosaic ware, batik chakra scrolls... produced from around the world.
:-) Exhibitor Profile
www.ethicallygifted.co.uk
Health Wealth and Happiness ~ Sue Hickman & Christina Warr
Forever Living Products and Aloe Vera.
Innerlight Hypnotherapy ~ Peter Wall
Promoting hypnotherapy as a career and teaching Past Life Regression to a professional standard. Retailing Therapy CDs 'The Peter Wall Way to Success'
:-) Exhibitor Profile
www.thepeterwallway.com

Joy's Jems ~ Sandi-Joy Pinkney
Hand made gemstone prayer beads, scarf bails and jewellery; scarves and pashminas; salt lamps and bath salts.
:-) Exhibitor Profile
Email Here
Lady Carrie's Collection
A range of women's clothing - stylish, easy to wear designs in a range of sizes and colours; footwear and accessories
Unit 2 School Court, Brigg, North Lincs
www.facebook.com/Carries
Laura Miles Ltd ~ Laura Miles
Semi precious and precious gemstones set in sterling silver, fine jewellery, gemstones and gemstone carvings & collectibles.
www.laura-miles.co.uk
Mel-Jay ~ Melanie Jones
A magpie's delight! Selection of silver and gold set crystal jewellery and fine mineral specimens and crystal carvings.
:-) Exhibitor Profile
Email Here
Moonlit Pathway Books ~ Annie & Martin Webster
Popular books, tarot cards and oracle cards.
:-) Exhibitor Profile
www.moonlitpathways.co.uk
Neal's Yard Organic Remedies ~ Beki Anderson
Neal's Yard Remedies offer natural, certified organic and ethical skincare, essential oils, diffusers, superfoods & supplements.
:-) Exhibitor Profile
www.midlandsorganics.com
Northstar Crystals ~ Erick Henderson
Orgone and Orgonite devices & remedies, ziggurats, pyramids and grids.
www.northstarcrystals.com
Soul Sisters - Sharon Cobham
Retailers of imported items from India, Thailand and Tibet including buddhas, tingsha, brass alter items, prayer wheels & oil burners and incense oils.
Email Here
Spiritual Creations ~ Mark Duffin
:-) Exhibitor Profile
Fine art originals, limited editions and handmade cards
www.spiritualcreations.org
Readers

Aura Interpretations ~ Kevin Doe
One of the leading companies in the UK offering the latest in Aura Photography and Live Aura Systems, Photos and Reading - bringing together many years of spiritual growth and experience from a personally presented perspective.
:-) Exhibitor Profile
www.aura-interpretations.com
Counselling with Cartouche ~ Di Wall
Readings based on client's need for clarity, incorporating counselling where required.
:-) Exhibitor Profile
www.daughterofisis.org
India Jo ~ Reader
India Jo is one of our most experienced readers. A wonderful smile and insightful readings conducted with humility and love.
:-) Exhibitor Video
indigo.org

John Richardson - Past Life Regression
John's work is a reflection of his desire for people to find happiness and
security on their life journey. John is a highly qualified and experienced
Past Life Regression Practitioner - A gifted Medium and Healer - He looks
forward to taking to you at this show.
:-) Exhibitor Profile
:-) Exhibitor Video
www.john-richardson.co.uk
www.feelbetterfast.co.uk
JoPaz ~ Reader
Tarot readings & astrological services.
:-) Exhibitor Profile
www.jopaz.co.uk
Joylina Goodings - Living with Soul
Psychic, Clairvoyant, Tarot, Angel and Soul readings.
:-) Exhibitor Profile
www.joylina.com
Julie Elizabeth ~ Reader
Tarot, psychometry and rune readings - undertaken with compassion.
:-) Exhibitor Profile
www.julie-elizabeth.co.uk
Nina Roberts ~ Reader
Tarot and Mediumistic Readings. The author of 'Its not all Love and Light'. Nina will be promoting and signing her book on Saturday and available for one to one readings on Sunday.
:-) Exhibitor Profile
www.facebook.com/NinaRoberts
Rick Paul spiritual medium for one to one readings.
:-) Exhibitor Profile
www.rickpaulspiritualmedium.co.uk

Simon Goodfellow ~ Spiritual Medium
To Book a one to one reading with Simon email at his contacts page
Call Dave on Mobile: 0789 4091702 Office 01302 869051
:-) Exhibitor Profile
www.simongoodfellow.com
Self Help Astrology ~ Phil Bowler
Astrological readings, profiles, forecasts and birth charts.
:-) Exhibitor Profile
www.selfhelpastrology.com
Susan Hudd - Reader
A Clairvoyant psychic medium and signature graphologist, who has worked for several TV channels in the UK and Europe, as well as BBC radio. (In 2008 Sue won an award at the Spiritual Connextions National Awards where she was recognised as one of the top psychics at that time).
www.ukclairvoyant.com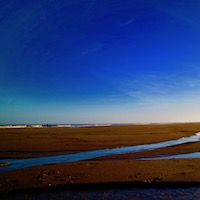 :-) to lizianevents news
Intellectual© March 2017